10 Best selling Ballet Shoes For Beginners In 2021
In ballet dancing, the entire movement depends on feet especially toes. And for this reason, ballet shoes provided added flexibility, comfort, and safety of feet. There are different brands that make shoes for ballet dancers and together they offer a wide range of options to choose from.
Ballet shoes are lightweight but durable. And they are available in exciting colors and designs. While there are many brands and designs, I've selected 10 bestselling ballet shoes for your needs. Check the options and compare them to find the best.
Here're the 10 best ballet shoes for both beginners and professionals
Bloch Performa Ballet Shoe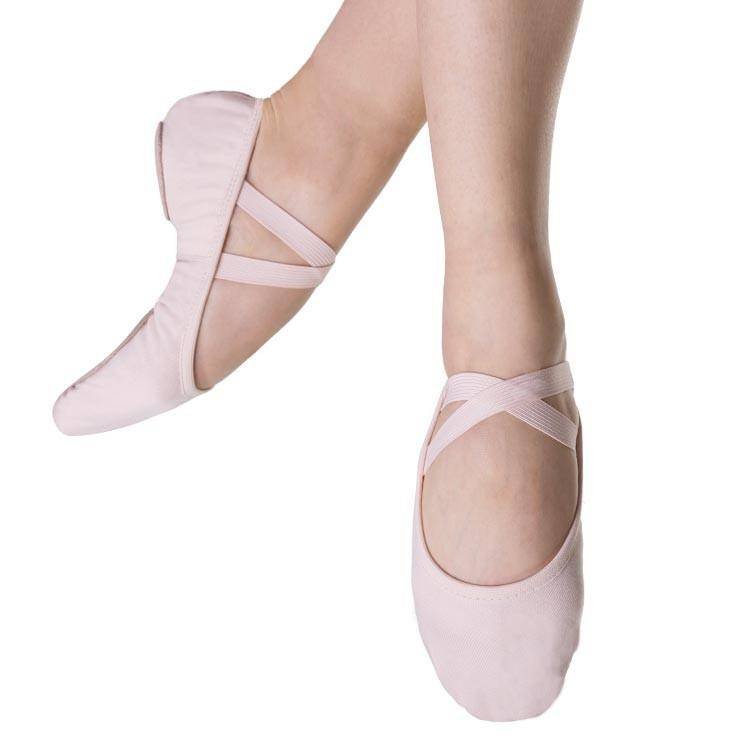 It is a super soft ballet shoe by Jacob Bloch, a renowned shoemaker of the world. It will hug your feet while allowing the ultimate balance needed for ballet dancing. Its canvas design makes it lightweight but it is durable as well. Stretch-canvas split sole, ergonomically designed toe shape, and shock-absorbing cushion for added safety are some of the important features of this shoe.
STELLE Girls Ballet Practice Shoes
This shoe guarantees the comfort and flexibility you need for ballet dancing. It has a flexible leather sole and a breathable PU upper for added comfort. Also, it is made skid-resistance to allow a worry-free dancing experience. In addition to ballet dancing, this shoe is also suitable for dancing and gymnastics. You can even put on this shoe for parties and weddings. It is made water-resistant but it might not be long-lasting.
WENDY WU Dance Shoe
If you are looking for a ballet shoe for regular practice then this shoe is just perfect for your needs. It has satin material and a high-quality ribbon. But the sole is made of thick German paper that provides flexibility with added strength. It is wear-resistant as well. And these shoes look so beautiful that they can be gifted to friends and family members. But the users could have issues with fittings.
Capezio Women's Daisy Ballet Shoe
Made from soft leather, it is more like a soft ballet slipper than a shoe. It has a tanned suede leather outsole and a bar-tacked elastic drawstring that allows the shoe to comfortably hug the foot. It is these features that make these shoes perfect for ballet dancers of any age. And they are so pretty that you won't want to miss them. But there could be size issues with these shoes.
TXJ Sports Ballet Shoes Pink Pointe Ballet Shoes
If you are more concerned about safety then buy these shoes as they have added safety features. Their hard leather non-slip bottom provides the perfect grip that won't let you meet a slip and fall accident on the dance floor. Also, its silica gel toe pads will provide added comfort to your toes while you are dancing. They are comfortable as well. They have a satin design that feels luxurious on feet.
Nexete Professional Vanassa Ballet Pointe Shoes
If you are still practicing ballet dancing then you should buy a pair of shoes that can aid your efforts. These professional shoes have a wide-strength box design that makes them ultra-comfortable. Also, they are suitable for people with square toes. Their strong elastic shank will support your dancing moves the toe pads will prevent you from harming your feet while practicing ballet. It is a durable, lightweight, and comfortable shoe with no drawback.
Danzcue Ballet Shoes
If you are looking for an adjustable design then go for these shoes. They have plenty of features that allow adjusting the shoes to get a perfect fit. They have pre-sewn crisscross straps and adjustable elastic cords that can be adjusted to achieve the highest comfort level. Another advantage of these shoes is the use of sweat-absorbing fabric that keeps feet wet. Also, the sole is made wear and slip-resistant for added safety.
KUKOME Ballet Dance Shoes
These are professional ballet shoes made with silk satin that feels ultra-comfortable and luxurious on the feet. You will simply love the soft touch of the lustrous fabric. Also, it comes with gel ballet toe pads that will prevent your toes from coming under pressure while you are busy performing ballet moves. Its sole is made from high-quality cellulose to improve flexibility.
Bezioner Ballet Pointe Shoes
They are for professional ballet dancers. Made soft, breathable, and durable with a split-leather sole design, they are the first choice of professionals. Also, they have crossover straps that provide improve grip and free movement needed for ballet dancing. The silicone toe pads will keep your toes comfortable while you pressurize the toes for balancing. And you can keep dancing with your speed as the anti-slip sole will allow perfect grip on the dance floor.
IJONDA Adult Pointe Shoes
If you are looking for a multipurpose shoe that is good for ballet and other similar activities like gymnastics and general training then look no further than this product. Made from silk satin, it is breathable and promises ultra-comfort. But the bottom has hard leather that provides added safety from traction and skidding. Also, they have elastic bands that allow adjustments to achieve the highest comfort.
There are certain factors to consider before you make a choice about ballet shoes. For example, take the material. It is the most important concern as the material that determines the comfort level.
Material: Check whether you are comfortable with the material. Some shoes have satin silk, while others have leather. But it is up to you to choose the right material.
Sole: Put special focus on the sole as it provides protection from traction and injuries. Also, it prevents the shoes from skidding on the dance floor. The sole has to be durable.
Toe Pads: In ballet dancing, toes are used more and for this reason, you need to be extra cautious about the toe pads. Check what types of toe pads are you getting in your ballet shoes.
Price: It is also a concern but it isn't the most important concern. Some shoes are so beautiful that you won't mind buying them as gifts.