11 Foods & Drinks For Healthy, Lustrous & Shiny Locks
Looking for health supplements that can support hair growth and make your hair lustrous and shiny then consider changing your diet instead of taking supplements. Following are the 11 food items that you can add to your diet to get healthy and strong hair.
Here's the complete list of healthy food for hair
Fish
Fish is a rich source of omega-3 fatty acids that promote hair growth and prevent hair loss. Many people consume fish supplements to get omega-3 fatty acids and other essential nutrients.
Omega-3 is good for hair for the following reasons:
• Supplement essential proteins and nutrients to hair follicles
• Prevents inflammation of hair follicles that could lead to hair fall
• Promotes blood circulation in the scalp to support hair growth
Adding fish to your diet is the right way to increase your intake of omega-3 fatty acids that can do wonders for your hair.
Nuts and Seeds
Fish isn't the only source of omega-3 fatty acids as you can also get it from almonds, walnuts, hazelnuts, cashews, pumpkin seeds, sunflower seeds, and flax seeds. So, there are multiple options for vegetarian people. Of all these nuts and seeds, walnuts are more important as they provide vitamin E and biotin that can protect your hair from UV rays that are harmful to your hair.
Green Leafy Vegetables
All nutrients you need for hair growth like iron, potassium, vitamin C and K, and calcium are available in fresh green leafy vegetables. Iron is more important for hair growth as it supports the hair cells and helps them function properly. Iron deficiency is the common reason for hair loss in most people. In vegetables, you can take spinach, turnip greens, cabbage, broccoli, lettuce, and kale to keep your hair healthy and beautiful.
Carrots
You need more vitamin A than any other nutrient because it is only vitamin A that helps cells functioning. Deficiency of vitamin A would result in a dry and itchy scalp and the formation of dandruff. And a dry scalp won't support hair growth. But you can get vitamin A from carrots. Carrots have beta-carotene that transforms into vitamin A. And you can take carrots in a salad or make juice of fresh carrots.
Eggs
An egg is a wholesome food especially for hair as it contains zin, sulfur, iron, and selenium. These are the four necessary nutrients that can support hair growth and keep you healthy and strong. But a deficiency of any of these elements could lead to dull and weak hair.
Benefits of eggs for hair
• Support hair growth with their nutrients
• Make hair follicle strong and stronger hair are less prone to damage
• Egg yolk contains lutein that hydrates hair and provides hair elasticity
• Build resistance to breakage and minimize split ends
• Help in preserving natural oils and shine of the hair
• Egg nutrients foster repair of damaged hair and improve texture
Yogurt
Rich in essential nutrients, yogurt is good for your hair in many ways. It contains vitamin A, C, and B, zinc, potassium, phosphorus, choline, and selenium that can help your hair in the following ways.
• Prevents hair fall by nourishing the scalp, hair roots, hair follicles, and hair cells
• It is a natural hair conditioner that can reduce frizz and make your locks look lustrous, smooth, and silky
• Yogurt contains anti-fungal properties that can treat dandruff
• Vitamin C in yogurt can help balance the natural oil in the scalp and hair
• Yogurt as a cooling agent can calm the irritated scalp
Berries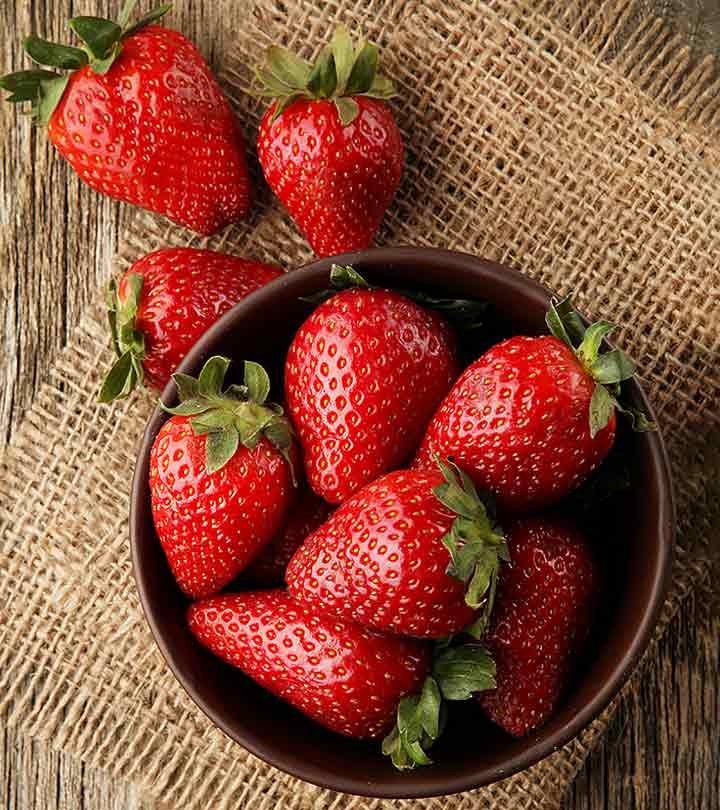 Berries are small juicy fruits that taste acetic but they are a rich source of vitamin C that can do wonders for your hair. And you can find vitamin C in all varieties of berries including strawberries, raspberries, and blueberries.
• Berries have the antioxidants that can fight hair damaging free radicals and prevent hair loss
• Eat berries to keep dandruff away from your scalp and hair
• Stop hair disorders like thinning of hair and shaft disorder with berries
• Prevent untimely graying of hair
• Keep hair hydrated and maintain shine
Beans and Pulses
Being vegetarian is good for your hair as you can get more nutrients including biotin with beans and pulses. And you can consume beans and pulses in different recipes and salad.
Benefits of beans and pulses for hair
• Get complete nutrition for your hair with beans and pulses
• Improve metabolic rate that will trigger hair growth
• Avoid anemia that is the most common reason for hair loss
• Maintain blood flow in hair and scalp
Prunes
Prunes or dried plums are good for hair as they contain all essential nutrients including vitamin A and C that support hair growth. And you can consume prunes in raw condition or add them to salads.
Benefits of prunes for hair
• It is a great antioxidant food that can prevent your hair from free radicals
• Good source of vitamin A and C, prunes can help nourish the scalp and promote hair growth
• Prunes can revitalize your hair. It is a good course of iron that is an essential micronutrient for hair
• Consuming prunes will keep your hair smooth, silky, and lustrous
Shrimps
It is seafood that can provide you vitamin B12 and iron in rich quantities if you add it to your regular diet. It can help your hair grow in many ways. For example, shrimps can prevent hair loss as they contain iron in rich quantities, and deficiency of iron is a common reason for hair loss. Similarly, vitamin B12 will help in growing strong hair.
Water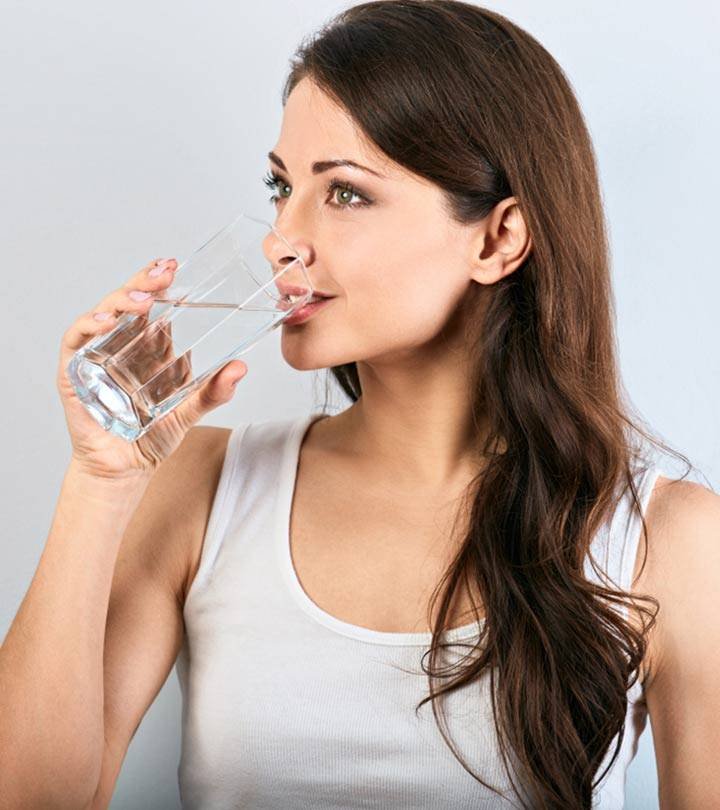 You should drink plenty of water as this precious liquid has many advantages for healthy and strong hair. It prevents dehydration by supplementing the loss of water due to excessive sweating. Also, it prevents split ends and brittle hair. Water is also helpful in treating itchy scalp and dandruff. And you shouldn't have any hassle in drinking ample water. You can take water with juice or sweet beverages. Also, you can consume fruits that contain water like cucumbers.
Disclaimer: A healthy diet will certainly help in improving the health and strength of your hair but you should be careful while selecting your foods. The above-mentioned foods can help in hair growth but there is no proof to substantiate the claims made.