5 Miraculous Tips to Get Rid of Holi Colors Instantly
So, have you enjoyed your Holi a lot? Of course yes! This is why you are here and looking for remedies to get rid of Holi colors instantly. Well, playing Holi without colors sounds boring and you have no better idea to play this festival. Sometimes we often forget to care about skin, maybe you have cared a lot by using coconut oil, moisturizer, or SPF. But still, you are pissed off by trying again and again to remove colors.
The colors look beautiful on the face, but it significantly gives a bad impact on the face by drying and dehydrating your skin.
May you often think this year you will not play with colors, but who do not want to enjoy colors?
Now, tell me if this happens to you as well?
You are playing Holi, doing dance, and drinking thandai, but just after the few hours you are working hard to remove colors. Your whole fun is complete goes to dustbin. Because you are trying various methods to put it off.
Well, the things go hand and hand, but we need to stay protective and updated with all-natural skincare tips to get rid of Holi Colors.
So, here are the things which you can try out!
• Body Scrub
One of the top remedies to get rid of colors is exfoliating. To do this, first, clean your skin with cleansing milk and then start exfoliating skin by using gentle scrub on the face. Scrub your skin well but don't go harsh. Afire that wash your face with cold water.
• Edible oil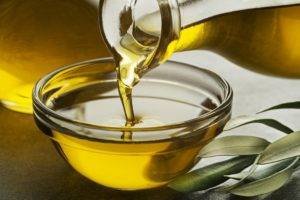 It is a pre-Holi skincare regime usually used for protective skin damages. It is rich in antioxidants that offer your generous outcomes that give your skin gentle help to nourish and whiten your face. It gently nourishes the skin cells and leaves clear skin.
• Face pack
Colors are harmful which creates breakouts. Hence, applying herbal face pack gently peel off your skin and offer you amazing benefits. It also helps your skin to get rid of dryness that naturally soothes and relaxes your skin.
• Moisturizer
When you are done with all steps to rub colors from the face, then don't forget to add a moisturizer on the face. This will keep your skin protected against dryness and give you greater outcomes. If you are using a correct moisturizer for the face, it will keep your skin hydrated and smooth.
• Lips care
For keeping your lips healthy and soft, it is a must to apply lip balm on the face. After applying lip balm your lips easily stay free from dryness. Also, it acts as a protective barrier to keep your lips soft for a long time even it for pre or post-Holi festival.