5 Types Of Aloo Recipes Found Only In Uttar Pradesh
The state of Uttar Pradesh has a crush for aloo and this is evident from the various dishes prepared and served with delight in UP. Here're five of the most famous aloo dishes you can find in every nook and corner of UP.
Benarasi Dum Aloo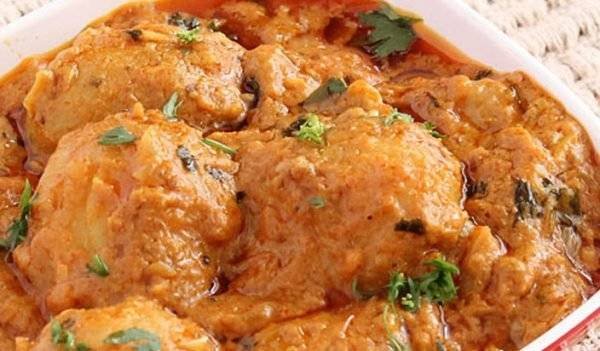 Dum aloo is a classic potato recipe prepared with rich flavor and color in all parts of the country but in Benarasi style, potatoes are first fried and then mixed with a rich gravy of red tomatoes. Finally, the recipe is allowed to cook with spices on a low flame until all the ingredients blend well.
Aloo Ka Halwa
It is a sweet dish that describes the true versatility of potatoes. Boiled potatoes are crushed to make a smooth paste for making a dessert that can be served both hot and cold. And it is more a Satvik dish as it is prepared during fasting season.
Aloo Rasedar
Aloo rasedar is curry dish that you can savour with anything including bread and paranthas. Simple to make, aloo rasedar can be made as spicy as you want. Also, you can increase the amount of gravy or keep it thick.
Bharwan Aloo
Peel a boiled potato and make it hollow to fill it with crushed cheese, vegetables, spices and everything that you like eating. Now fry the potato and savour it with roti. And it won't take you much time in making bharwan aloo for surprise dinners.
Bareilly's Aloo-Moong Dal Chaat
As evident from the name, this snack includes aloo and moong dal but both the ingredients are boiled. Boiled potatoes are peeled before crushing with boiled moong dal and mixing with spices including green chili and onion. Easy to prepare, it makes a perfect snack for mid-day food cravings and evening tea.
Disclaimer: The users should be careful food allergies and use of spices while making aloo recipes.