A Study Relates Plant Proteins To Longevity
Findings of the latest studies on plant based high proteins have surprised everyone. It says that a perfect diet can promote longevity in addition to improving health.
The study
A total of 31 studies on a dose-response analysis showed that 3% of plant protein lowers the risk of death from all causes up to 5%. And this finding could have very positive health implications for the general public as it is easier to replace plant-based protein with that of animals to achieve longevity. While further studies are awaited, the findings of the analysis could be used to educate people about benefits of plant-based proteins.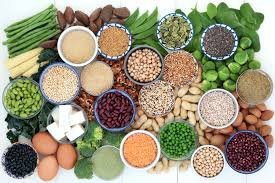 Plant protein boost longevity
Taking plant protein lowers the risk of death from cardiovascular diseases by 12% and the death rate by other diseases is lowered by 8%. But the animal protein is found of be little help in lowering death rate due to cardiovascular problems and cancer.
The analysis
A total of 715,128 participants were given plant protein bodes for a period of 32 years. And a mathematical model was to analyse the results. It was found that 113,009 people died in this period. Out of these people 16,429 died of cardiovascular ailments and 22,303 died from cancer. The results of the analysis were encouraging as it was clear that plant proteins were helpful in lowering death from all causes.
The research
Scientists from the US and Iran viewed the results of 32 studies related to death risks associated to all causes to arrive a conclusion. They measured dose-response relation between intake of proteins both plant based and animals with the risk of death from all diseases.
The perfect diet
The research published in a journal said that taking more plant-based proteins like legumes, whole grains and nuts. For example, taking plant proteins lowers the risk of developing diabetes and cardiovascular problems. On the other hand, meat especially, red meat is associated with many chronic problems including cancer.
The study throws light on the benefits of plant proteins over animal proteins and the relation between protein intake and death due to all causes. But the data is still conflicting hence requires more study.