Eating fish and drinking red wine will give you smooth and flawless skin
On seeing other girls or women having smooth and white skin like marble and rosy pink glow in their face, we feel so jealous that why our skin is not like their skin! So, to get beautiful and flawless skin is very easy. As you work hard to lose your weight and stay toned similarly you have to strict to hard work for attaining smooth skin. If you eat the right food then it directly affects the health and aging of your skin.
So, here we share some hacks that help you to get flawless and smooth glowing skin:
Eat Fatty fish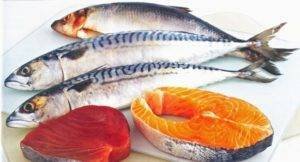 Fat is very important to attain healthy skin. Fatty fish such as mackerel, herring, and salmon are brilliant for your healthy skin. These fishes are rich in omega-3 fatty acids, which are very good for maintaining healthy skin. These omega-3 fatty acids are useful to keep our skin supple, moisturized and thick.
The deficiency of this fatty acid may cause dry and dead skin. These fats in fish reduce puffiness, which generally causes acne and redness. Omega fats in fish also make your skin less delicate to the harmful UV rays of the sun. Fatty fish is the major source of vitamin E, it is the essential antioxidant for healthy skin. It protects your skin from inflammation and free radicals.
Drink Red wine
Red wine contains the compound that comes from red grapes skin named as resveratrol. It is the compound containing a wide range of benefits such as reduce the aging effect. It also slows down the process to occur free radicals which cause aging and damage to your skin.
It is a powerful anti-aging oxidant and makes your skin feel young and healthy. But must drink in limit because drink in excess is very harmful to you.