Get A Magically Glowing Skin And Weight Loss With An Effective Jeera-Saunf-Dhania Water Every Morning
Weight loss has been the most common topic of discussion as everyone is talking about the sudden weight gain in this lockdown period. But as they say, it's better late than never. So, let's take a step forward to a healthier life with starting your day with ultra-beneficial detox water made with saunf, dhania, and jeera.
This detox water helps the human body to kick away all the toxins and makes the skin glow even more. Moreover, it makes your skin looks healthier and softer.
Role of jeera in weight loss and skin glow: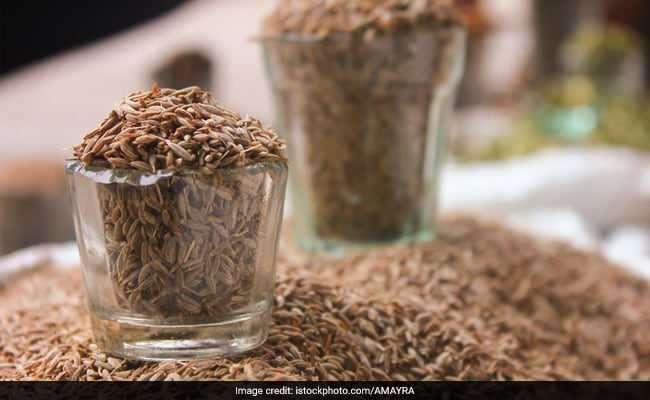 Every Indian spice has some health benefits especially boosting up the metabolism. Since a good metabolism works miraculously in weight loss but this sweltering heat creates a lot of digestion problems in the human body. So, jeera being a source to secrete particular kinds of enzymes is used for promoting good digestion.
Well, not only metabolism jeera works magically for your skin too as it is loaded with various nutrients like potassium, calcium, and copper et al.
Role of dhania in weight loss and skin glow:
Besides the fat loss and getting your body in shape, it is essential to shedding away the excess body weight. Well, dhania seeds are loaded with plenty of minerals and vitamins to manage all the spare water weight from the body.
Moreover, the beneficial antiseptic properties of these seeds can help you get rid of excess oil and irritation due to the incense and sweat and can help you cure other skin related problems.
Role of saunf in weight loss and skin glow:
The most irritating consequence of summers is skin issues which need something to have a cooling impact and what can be better than fennel seeds of saunf for this. Well, your skin can glow brighter than ever and all the skin issues can get better by keeping a good oxygen supply and all the hormones balanced. And for that, sound seeds are the best options as they contain zinc, selenium, and calcium to solve all your skin issues and boost your metabolism too.
Detox-water
All you need to do is soak all the three in water for the whole night and just boil the water in the morning. Filter the water in a container and squeeze half a lemon in it. And add a pinch of pink salt and a bit of honey to make it taste good.
You can energize yourself daily by starting your day with this detox water.