Margot Robbie
The Academy Award-winning Australian actress Margot Robbie is in news for her upcoming live-action Barbie film. Co-written and directed by Greta Gerwig, the movie could be based on the Barbie film series that has been running since 2001.
Barbie is a challenging role but it isn't the first time that Margot Robbie has accepted a challenge. A look at her previous roles shows she isn't new to challenges, but Barbie poses a different challenge.
Barbie's look
It is a fashion doll with a slender figure. Her vital statistics match those of supermodels. But there are only a few models that can portray Barbie in the real world and Margot Robbie is one of them. Let's compare the body measurement of the Barbie doll with that of Margot Robbi to see their similarities.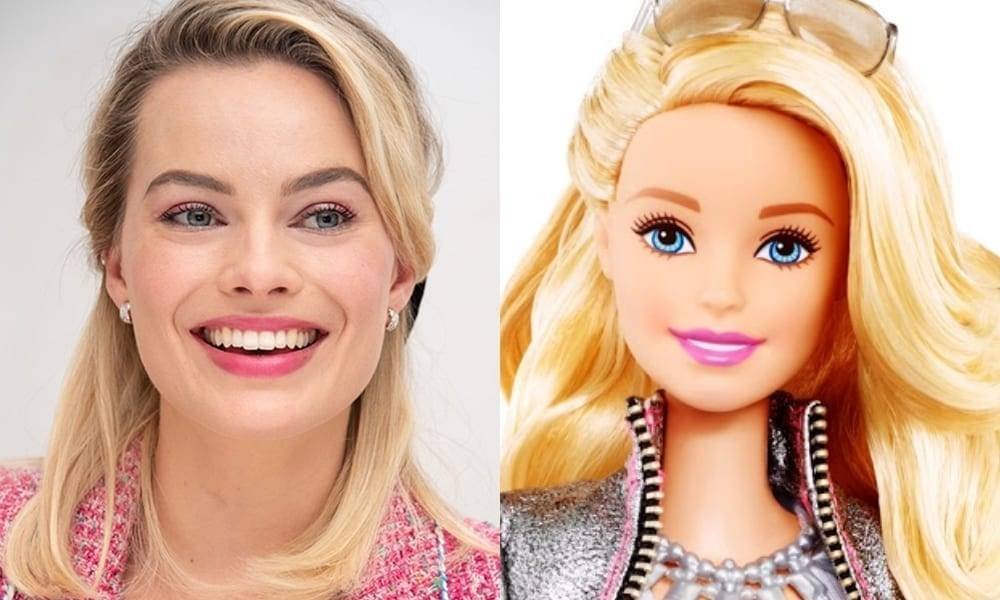 Body figure of a standard Barbie doll
Height: 11.5 inches or 5 feet 9 inches
36 inches (chest), 18 inches (waist), and 33 inches (hips)
Body figure of Margot Robbie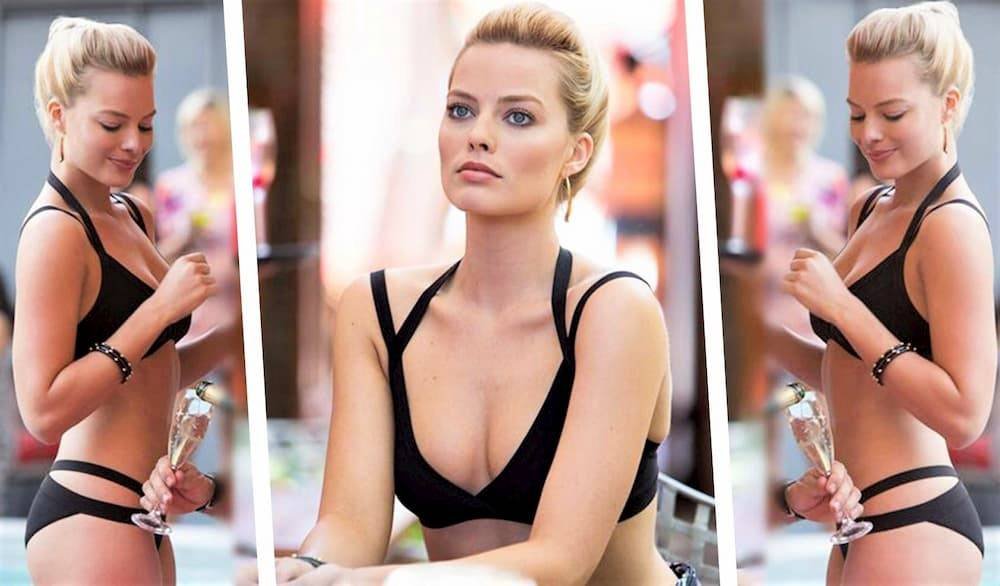 Height: 5 feet 6 inches
Weight: 57 kg
34 inches (chest), 24 inches (waist), and 39 inches (hips)
So, Margot Robbie is the live Barbie doll but what about action. The Barbie film has lots of action for which Margot Robbie needs to improve her fitness level. Her past performance could answer this question.
I, Tonya (2017)
It is the biopic of disgraced figure skater Tonya Harding and Margot Robbie had to portray the skater. So, she underwent one of the most intense training regimes of her life. In addition to learning ice-skating, Robbie had to toil in the gym for weight training. She needed a muscular body like Tonya Harding to fit into her shoes.
For skating stunts, she practiced plenty of leg and core training and her trainer was none other than Tonya Harding. Margot Robbie used to do at least 100 sit-ups every day under the observation of her trainer. And she continued the strenuous workout five days a week with a session lasting for four long hours. While it could be difficult for others, Margot Robbie did it with much ease.
Suicide Squad (2016)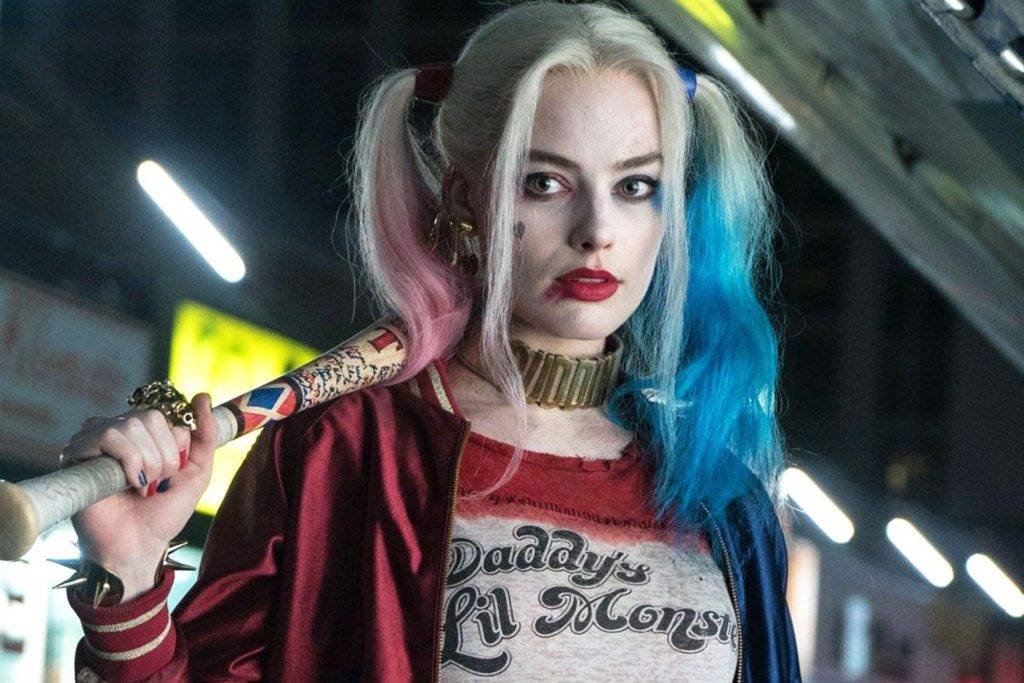 For her role as Harley Quinn in the action thriller Suicide Squad, Margot Robbie had to focus on her abs. She embraced boxing and intense leg and butt exercises. Her trainer Andie Hecker said that she did low reps of arabesque pulls attached to resistance pulleys and lifts to build her butts. Also, she worked hard on her outer thighs to align her legs with her waist.
Andie Hecker said he was impressed with the dedication with which Margot Robbie worked to build her muscles and tone her body to fit into the role. And that he was satisfied to see positive changes in her body. Margot Robbie proved that she could fit into any character even with a little workout.
So, how is Margot Robbie preparing to become a real Barbie Doll?
Her body figure, facial features, skin color, hair texture, and everything matches with the Barbie doll, but she needs to maintain the slender figure and improve agility to behave like the Barbie doll.
The Barbie film will include lots of action for which Margot Robbie needs to become and mentally and physically fit. While it is still unclear what type of action she will do in the Barbie film, we can look at her diet and exercise schedule to know how she remains fit for accepting challenging roles.
A well-balanced diet
Porridge is the first meal of her day. Also, she drinks an immunity-boosting smoothie for breakfast. Chicken salad is the main lunch menu and tuna steak with sweet potato is in dinner. She knows the importance of a nutritious meal, but she also doesn't want to miss her favorite foods.
She sometimes deviates from a strict diet to pamper her taste buds. In cheat meals, she loves having burgers and fries with a pint of beer. In the US, she orders American chain Umami Burger's double truffle burger. It is once a blue-moon diet for which she works hard the rest of the time.
She avoids the gym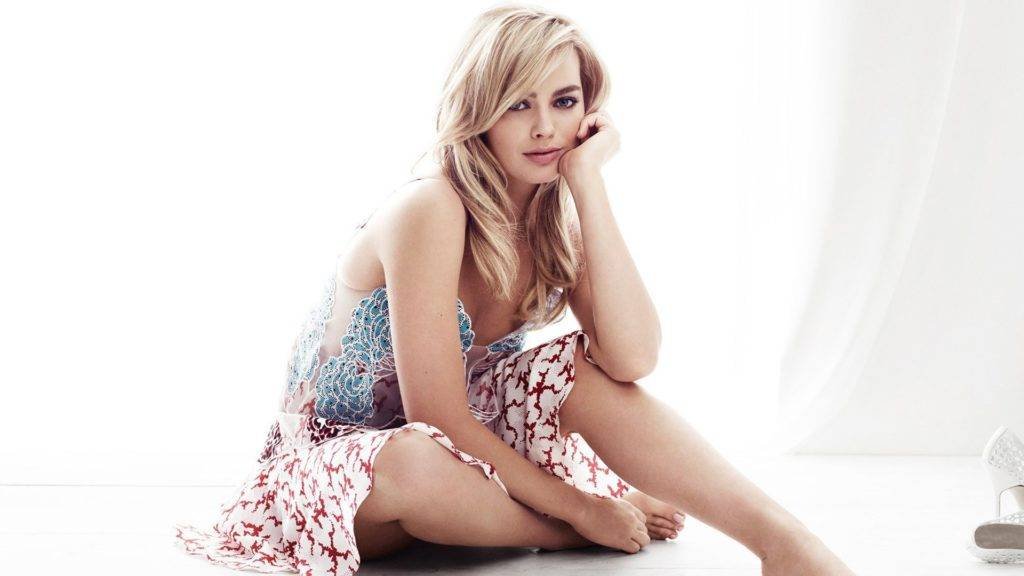 Margot Robbie did lots of weight exercises for the Suicide Squad movie, but she doesn't like exercising in the gym. But when it comes to getting in shape, she doesn't mind working out for long hours in the confinement of the walls of a gym. For Suicide Squad, she did intense boxing and fight practice in the gym.
The calories she takes in cheat meals are difficult to burn without weight training but Margot Robbie has exciting ways to burn those extra calories. She loves exercising under open skies and it works well for her body and mind.
Pilates, Dance, and Tennis are her favorite
If asked to choose exercises, she would prefer to do Pilates. But she loves dancing to the tunes of her favorite songs most. Also, she enjoys playing tennis with her friends. When she isn't preparing for a role, she spends her workout time dancing and playing tennis.
If you do the exercises that you like most, you will get maximum benefits from those activities. Dancing is a good exercise and so is tennis and the good thing is that both these activities are outdoor exercises. Margot Robbie burns her calories while dancing and playing tennis.
Sleep is a priority
Margot Robbie finds it very difficult to wind down with her busy schedule and go to sleep but she keeps it as her priority. For good sleep, she wears a face mask, lights some scented candles, and plays relaxing music. When she is too tired to sleep, she takes a refreshing bath with lots of bubbles and a chill beer to cool her soul.
A good night's sleep is necessary for a healthy body and mind. Margot Robbie is always busy with shooting but she never misses a good night's sleep. After a long and stressful day at work, she needs complete rest to prepare for the next day's schedule. She wakes up fresh, takes her breakfast, and rushes out to work.