Ellen DeGeneres is one of the popular personalities in Hollywood. She is a sweet, simple, and gorgeous Hollywood beauty known for her popular talk show, comedy shows, and as well as a brilliant writer. She is running her Talk show since 2003 and we are seeing her as same as she started.
On 26 January, DeGeneres turns 60 and that's true. No one believes this, because she looks 40 yet. Want to know how?
So, let us talk about Ellen DeGeneres's fitness secrets that will boost your desire to look like her.
She puts little makeup
Celebs are well-known to use heavy makeup all the time, but she is the one who puts little makeup only when needed. When she does public appearances or doing a TV show, she uses little makeup. This has been revealed by her makeup artist Pati Dubroff.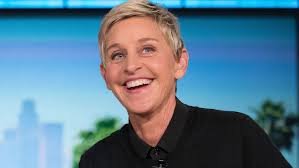 …
Read the rest