Top 10 Beautiful Faces Of Ukraine
Ukraine is the second-largest and the eighth-most populous country in Europe. And it is full of talent especially beauty. And it shouldn't be taken as a surprise to see Ukrainian women on the list of most beautiful women in the world.
Here's the list of the top 10 most beautiful and successful women of Ukraine. This list includes everyone from models to singers and from actors to politicians.
Ani Lorak
Ani Lorak is so beautiful that she is called one of the most beautiful women from Eastern Europe. Born on 27 September 1978, she's received the most prestigious and honorary title of Ukraine, People's Artist of Ukraine. Formerly, she's was a UN Goodwill Ambassador.
She's a singer, songwriter, actor, and entrepreneur. Also, she's been the most influential woman in her country. She stunned the world with her beauty when she represented Ukraine at the Eurovision Song Contest 2008. Her earnings were reported to be the highest among all singers in Ukraine. And this beautiful lady is only 42 years old.
Anna Bessonova
Her sports awards and recognitions make her one of the most decorated rhythmic gymnasts of Ukraine. She won two bronze medals in the 2004 and 2008 Olympics. Also, she's five medals including one gold (2007), two silvers (2003 and 2005), and two bronze (2002 and 2006) in the all-around competition of the European Championships.
Born on 29 July 1984, Anna is a gifted sportswoman and she's introduced to rhythmic gymnastics by her mother, Viktoria, who's herself two-time World Champion in group rhythmic gymnast. Today the 36-year-old gymnast coaches at Deriugins School.
Chantal Kreviazuk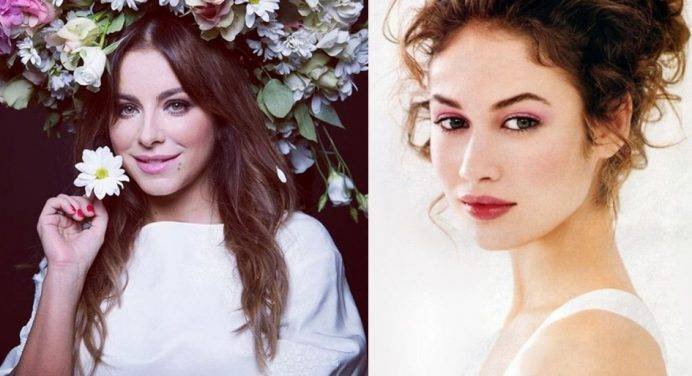 A Canadian born to Ukrainian parents on 18 May 1974, Chantal Kreviazuk is a popular singer, songwriter, composer, pianist, and actress. She was passionate about a career in music since her childhood but had to wait to release her first album until the 1990s. But she achieved quick success in her career in a short span.
Her first album came in 1996. It was Under These Rocks and Stones and it took the world of music by surprise. Everyone was talking about the album and the singer. Soon she released more albums Colour Moving and Still (1999) and What If It All Means Something (2002). Today she's 47 and still singing.
Dasha Astafieva
Born on 4 August 1985, Dasha was born with a silver spoon. She's a popular Ukrainian model, singer, and actress but she is more popular as the 2007 Playmate of the Year for Ukrainian Playboy. Also, she's the 55th Anniversary Playmate for American Playboy.
Dasha was attracted to Playboy since her childhood when she first discovered a copy of the magazine at her home. From that day, she's longing to get featured on the cover page of the prestigious magazine. Today she's 35 but still considered one of the most beautiful models of Ukraine.
Milla Jovovich
This American supermodel, actress, musician, and fashion designer, was born on 17 December 1975 in Ukraine to a Serbian father and Ukrainian-Russian mother. She started her acting career in sci-fic and action movies and became the highest-paid model in the world in the Forbes' 2004 list.
Milla went to America at a younger age and started modeling at 12. Her first modeling assignment was for an Italian magazine Lei that published her picture on its front page. But she's more popular for acting in films including the Fifth Element, Return to the Blue Lagoon, Residents Evil series, and Zoolander.
Inna Tsymbalyuk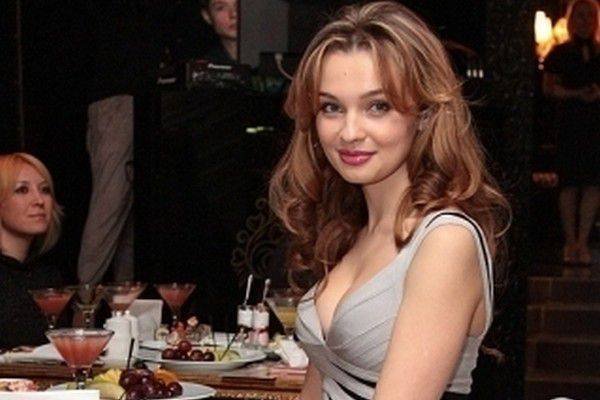 Born on 11 June 1985, Inna is a Ukrainian actress and model. And her beauty took her to the fame of Miss Ukraine Universe 2006. She won the top beauty contest and also represented her country in the Miss Universe 2006 pageant where she attained the 20th position. Presently this 35-year-old model is busy with big modeling assignments.
Olga Kurylenko
Born on 14 November 1979, Olga can rightly be called a born model and actress. And it is evident from the fact that she's discovered as a model in Moscow when she was only 13. At 16, she moved to Paris to pursue a striking career in the fashion and modeling industry.
Olga got her first modeling assignment at the age of 18 when her face was selected for the cover pages of Vogue and Elle magazines. Soon she became a popular face for brands including Bebe, Clarins, and Helena Rubinstein. Her first acting appearance was in Seal's music video after which she got multiple offers of movies. She played the iconic role of the Bond girl in the movie Quantum of Solace.
Ruslana
Born on 24 May 1973, Ruslana wears multiple hats. She's a singer, songwriter, producer, dancer, vocal artist, and social activist. She is the winner of the World Music Award and Eurovision Song Contest and she also holds the title of People's Artist of Ukraine.
Ruslana also received a platinum disc for her Dyki tantsi album. And she was the first artist from the former Soviet Union to receive this award. She sold over 170,000 copies of her album in the first 100 days of its release to receive the award.
Yulia Tymoshenko
Born on 27 November 1960, Yulia was the first woman prime minister of Ukraine. She was appointed as an acting Prime Minister of Ukraine on 24 January 2005. Also, this gorgeous lady finished second in the 2010 Ukrainian Presidential election runoff.
Yulia is the leader of the All-Ukrainian Union "Fatherland" political party and her party supports European Union and wants Ukraine to be a part of the EU. But her party is opposed to the Russian-led Eurasian Customs Union. She also wants to get NATO membership for Ukraine.
Tina Karol
Born on 25 January 1985, Tina Karol is a popular Ukrainian singer. Representing Ukraine in the Eurovision Song Contest 2006 was her greatest achievement. Her song "Show Me Your Love" was placed seventh at the contest. Also, she's a jury for the Ukrainian Eurovision National Selection and a mentor on The Voice of Ukraine.