Have you been suffering from hair loss for a long time? Looking for organic and permanent remedy? Yes? Then spend your couples of minutes in reading this article to get to know about best hair oils that help your hair look shiny, strong and bouncy again.
Nothing worse than, when you see your head bald. It is just like a nightmare, right? However, on the marketplace, you'll find numbers of oils and products to get rid of hair loss, but here we have shared a list of top 6 hair oils that proved as best and trusted by the dermatologists.
Hair fall is a complex problem. It occurs due to the imbalance of hormones. In order to say goodbye to hair loss, you need deep nourishment under the scalp and effective treatment against imbalanced hormones.
According to Ayurveda and medical experts, oil has all nutrients and protein required by hair to grow faster with the same quality. So, what are you waiting for? Check out the list below:
Nivr Intensive Hair Growth Oil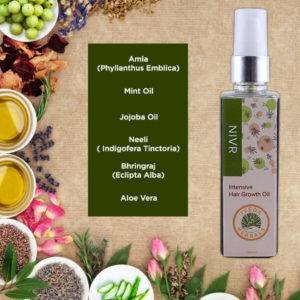 This natural oil helps your hair scalp to get deep nourishment for repair active cells and tissues. This improved follicles. This made up of 6 active herbs such as Neeli, Amla, Bhringraj, Aloe Vera, Mint Oil, and Jojoba Oil.
The use of Nivr oil stops Hairfall in couples of days and maintain healthy protein level to give … Read the rest