If you have thin, flat, and silky hair then doing styling sometimes quite challenging. The worst part is when you go for adding volume in hair for saloon you can't get exciting results.
To stop this stress and making your hair beautiful we are going to share with you 5 of the best thin hair tips that may help to look more beautiful as you want.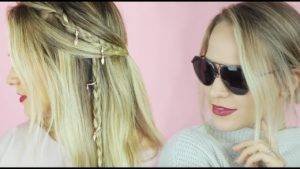 5 Best Haircare tips and Natural remedies
1. Don't forget hair Conditioner
To make your hair shiny and soft applying conditioner is a must after shampoo we all know. But, how to apply it on thing hair it is crucial to know. Use hair conditioner on the tips of the hair avoiding the crown area. To remove tangles from hair must apply serum to get fantastic hair look.
2. Back-combing
Sometimes thin layer doesn't look attractive. Bouncy hair sounds appealing. So if you want to add some bounce do back-comb gently as this looks perfect and suits on you.
3. Rollers
Blow drying your hair can be effective to add a little volume, but for the large and staying volume, you need to pick out rollers. To apply rollers roll-up your front section hair with a roller and set with clips. Keep the rollers for 15 minutes and enjoy the volume.
4. Dry shampoo
If you have excess oil in hair and need to … Read the rest