Are you tired of under-eye dark circles and bags? This is why you are looking for solutions that just help you to look great. We, humans, know everything such as we should apply moisturizer at night to keep skin healthy, we need to drink water to stay hydrated, we have to sleep on time and get up early, we should do exercise, etc. However, we are unable to do this.
Our lifestyle is not as good as it should be. We are doing late night work, watching movies, eat unhealthily and neglect our physical health. These are the reasons we are suffering from skin concerns mostly.
Today, we will discuss the 5 best ways to get rid of dark circles at home with kitchen ingredients. Besides these tips, make sure you are eating healthy food and doing regular work out.
Cucumber and lemon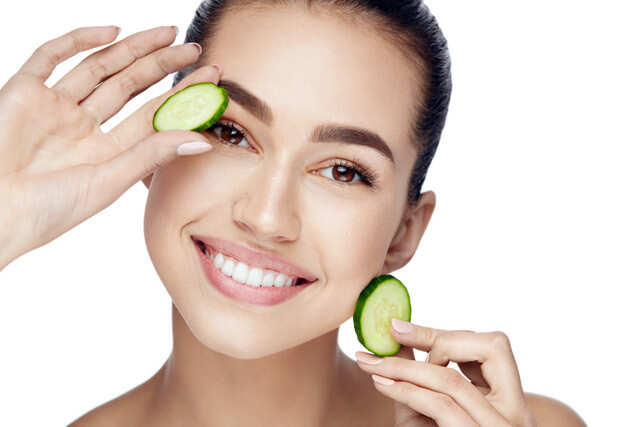 Take cucumber and lemon juice in equal parts then mix it well. With cotton balls, apply this mixture under your eyes and leave it for 10-15nminutes. Then rinse eyes with warm water. Repeat this regularly for major results.
Tomato and lemon
Tomatoes are rich in lycopene, which helps to create soft, moist and glowing skin. To enjoy the medical benefits of tomatoes, all you need to take tomato juice along with lemon juice in equal parts. Then mix it well and dip a cotton ball to apply it under your eyes. Leave it for 10-15 minutes and then rinse your eyes with warm water. Use this … Read More