A handbag becomes more than an accessory when it is designed like a jewel. Some brands make expensive fashion handbags and luxurious clutches with precious stones including diamonds.
Here're the 20 Most Expensive Fashion Handbags From Global Brands
Mouawad 1001 Nights Diamond Bag ($3.8 Million)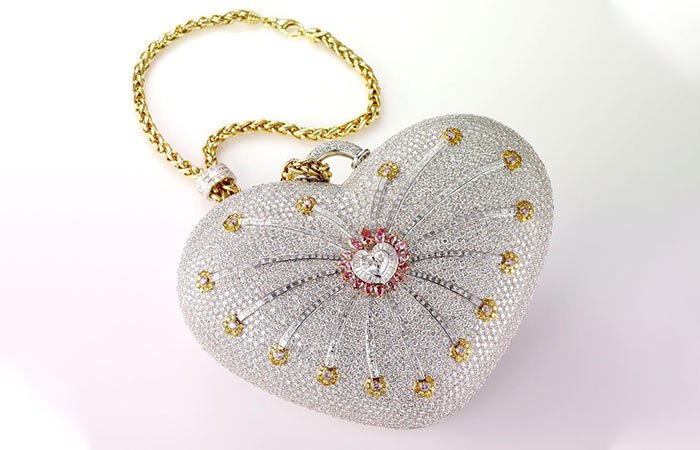 This Guinness Book of World Records certified bag is designed by none other than the world-famous jeweler Robert Mouawad. A group of 10 artisans worked for 8,800 hours to stud 4,517 diamonds – 105 yellow, 56 pink, and 4,365 colorless – on it. The total weight of diamonds is 381.92 carats.
Hermès Kelly Rose
…
Find more