The famous K-beauty trend, face taping is now trending in Asian countries as well. If you haven't tried it yet then you are missing the best hack. Do you want to try this, but don't know how? So let us dive into tips and lift your face to look younger.
With the growing age, losing skin is one of the major concerns. The various skin remedies and beauty treatments are available to lift skin, but no one is highly effective than face taping. It is an affordable yet safest way to get the best results. You should also try this hassle-free. It is an instant way to lift the face without the use of chemicals and steroids.
h2>Face Tape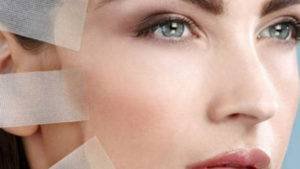 The very first thing which I need to clear is, to lift your face you need to face tape rather than normal tape. The face tape basically made up with Band-Aid solution which quickly heels and stretches your skin up ad creates an illusion to have a tight and youthful appearance.
Don't worry, this special face tape is breathable and hypoallergic. So you do not find any bad impact on your face. This face tape has been widely used in the Hollywood industry than Korea. Nowadays, it becomes an easy solution for every lady who wants to hide her signs of aging.
Reasons to use Face tape
• It is extremely … Read the rest