Amber Heard
Amber Heard Runs To Become The Atlantean Queen Mera Of Justice League
While Amber Heard had played numerous roles in film and television, but he caught the media attention only after joining the DC Extended Universe in 2017. She was cast for a crucial role in superhero movies.
Amber Heard became the Atlantean queen Mera in Justice League (2017), Aquaman (2018), and Zack Snyder's Justice League (2021). Considering the role, she played and the hard work she did to fit into the attires of the superwoman, it can be said that she was reborn as Mera.
Another introduction of Amber Heard is the global spokesperson for the cosmetic giant L'Oreal Paris. She is also a human rights activist.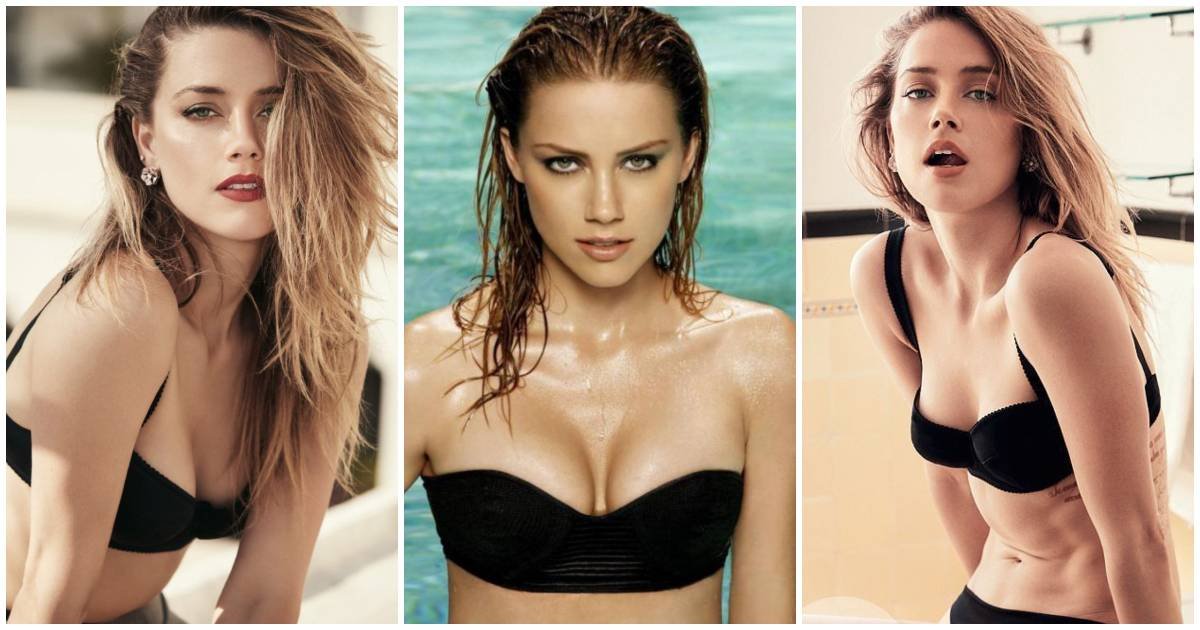 Who's Mera?
It is difficult to understand the fitness level of Amber Heard until you know Mera. She's a fictional character in DC Comics, but she's made special by assigning the formidable powers to control water to her. Also, she's amazing superhuman physical strength. In DC Comics, Mera is the wife of the superhero Aquaman and her role is to support her husband in her deeds.
It is clear from the description of Mera that only a supermodel could fit into her attires. DC Comics found their superwoman in Amber Heard and they took no time in casting her for the crucial role of Mera in their superhero movies that broke all records at the box office.
Mera possesses superpowers and she's got an athletic body with six-pack abs to control and use those powers. She's beautiful, agile, and intelligent. And Amber Heard has all these features that make her suitable for the role of Mera.
Amber Heard made the character of Mera live before the audience. And the media started looking for the secrets of her athletic body, six-packs abs, and ultimate beauty.
Amber Heard was also quick to disclose her diet and exercise routine so her fans know what she eats to stay healthy and how she exercises to maintain an athletic body.
Amber Heard's Diet Plan
She describes her diet plan as straightforward. It contains only lean proteins, fresh vegetables in raw condition, and whole foods. And it has no processed foods. But it is too simple a description to become a diet plan. Her fans want her to be quite specific about her diet plans so they can also choose a health plan.
Amber Heard describes her diet as straightforward because she prefers cooking her meals to make sure that she has the nutrition she needs to stay active all day.
She was once quoted as saying that people felt better when they eat food that retains nutritional value. She further went on to say that there was no better way than cooking your meals to make sure that your diet was nutritious.
But her quotation about diet looks a little less than satisfactory as it raises questions from the media. For example, you simply can't follow one type of diet for a long time. You will crave variations. Amber Heard answered all these questions to educate her fans about the right diet.
She said that when people wanted something, they could easily find a way for those things. In her words, people should consistently watch what they eat and drink to keep a check on their calorie gains. Also, she isn't averse to the idea of an occasional indulgence, but in a controlled manner.
While Amber Heard is quite strict with her diet, but she's slashed donuts from her diet to keep fit. But she never misses an opportunity to enjoy her favorite foods that include chocolate and Tex-Mex. She knows she can burn the calories earned with exercises that she does regularly.
Amber Heard's workout plan
She once expressed, she was pretty active. But she doesn't like the idea of exercising in a gym or being confined in a space. She loves activities she can perform under the open sky where she can get fresh air to breathe. She goes jogging, hiking, and horse riding. And these activities are both fun and rewarding.
Amber Heard is an avid runner and she doesn't mind exercising for five hours a day. She said that she loved running because running reduces her stress level, clears her mind, and helps her in focusing on her job. Also, she can run anywhere. Since she travels a lot, she needs something that can keep her fit and active and running is the only exercise she can do while on the go.
Celebrity fitness trainer and personal trainer, Gunnar Peterson, made a complete workout plan for Amber Heard. He said that her exercises were focused on full-body fitness instead of working on developing specific body parts. He further said that Amber Heard was very consistent and very committed about her exercises. And that was worked for getting into shape to become Mera, a superwoman with amazing powers.
Amber Heard's Beauty Secrets
Amber Heard is a supermodel. She is one of the most beautiful women in the world and this she has proved many times in different roles. She has done action, horror, comedy, and superwoman character.
In beauty treatment, she prefers Suki products. She said that she had to wear heavy makeup for movies. Her skin needs a break from the professional makeup that could harm her skin. She treats her skin with lightweight Suki moisturizer and other products.
Also, she's seen wearing bronzers both on and off the red carpet but she does so to improve her cheeks. One thing that can be said about Amber Heard's beauty secrets is she isn't fond of makeup.
What is the secret of her success?
Amber Heard smiles at this question because the answer lies in her smile. She wants to say that it is her positive attitude towards life and everything that keeps her motivated all the time.
She once said that she didn't exercise to look great but to stay healthy and fit. She wants to feel healthy and happy. Her advice to her fans is to work for a healthy life and remain happy with results.