For the past few years, the news of Deodorants causes' breast cancer is on hype. If you are using deodorants constantly then this news is for you. With the talk of Dermatologist Dr. Kiran Lohia, we have found the truth about deodorants. Is this rumor or a real fact?
We all know, how much deodorants are important in our lives, especially for those who sweat a large amount. Whether you are working women, college-going girls, and hang out with friends. Without the use of perfumes, you can't even take one step from the house. So, it is important to find out are deodorants nontoxic?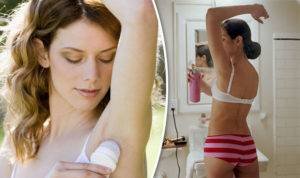 However, you may find a variety of opinions about using deodorants from folks. Some will say yes because deodorants are made of paraben and chemicals, which cause breast cancer. Paraben also used in various skin care products, therefore, it involves certain risks.
What are parabens?
Paraben is a chemical structure and known as a disrupt hormone, which creates bad effects on the estrogen hormone of the body and causes breast cancer and also reduces reproductive toxicity. While no study has revealed about deodorants can cause cancer or other skin diseases.
What Dr. Kiran Lohia Says about deodorants?
To make it very clear we reached Dr. Kiran Lohia. She says, many ladies have asked this question, are deodorants safe or they cause cancer. Deodorants are packed in … Read the rest