Electrical Facials are the New Skin Treatments- Do they Worthy?
Everyone wishes to have beautiful and clear skin. I am sure you are also one that's why you reached this page with excitement to know are Electrical facials work. With the advancement of technology, the sure of the disease is introduced. So, why not our beauty enjoys technology as well?
Thus, Electrical facials are now trending in beauty industries. And guess what? They are giving magical results, thus numbers of celebrities are becoming a fan of this. You can say that it is now the top secret of glowing and clear skin.
This has lots of benefits that are still under covered, but yes it is well-researched technology in the beauty industry that comes to fight against puffiness, dark circles, wrinkles, and even out skin.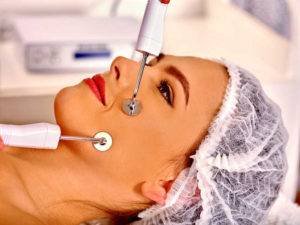 Female Celebrities are the fans of electrical facials
The stars from Hollywood and Bollywood are liking this new trend in the beauty industry. Jenifer Aniston, Eva Mendes, and Priyanka Chopra are said to have liked it. This is suitable for every skin type and those who just want to look ageless. The gadget used in this particular method is just like a mini-computer that work on your face and detect bad skin to clear it off.
Benefits of electrical facials
With the anticipation of this gadget, you will redeem the maximum number of advantages that just take you higher with your glowing and smooth skin. Here are some cool benefits:
• It will improve your skin surface and healthy appearance.
• It naturally stimulates collagen and skin elasticity.
• It will relax facial muscles.
• Give glowing and ageless skin.
• Eliminate skin pigmentations.
• Restore skin immunity and overall wellness.
How has this skin treatment done?
When you go with a skin treatment, first it will prep your face by applying face gel. It will double your glow and skin benefits after the treatment. After that, the device sync with a mobile app that the service you have picked for. You have multiple options such as brightening face, instant gratification, collagen production, skin lift, glow, 12-minute energy, antioxidants, and more.
Once you have picked your service, it will add monocurrent and microcurrent that is electrical aesthetics. This will provide little vibrations on the face. At last, you will enjoy glowing skin with no adverse effects.
So, are you ready to try this new facial version? Go ahead & feel the power of technology!